At your service
Providing every kind of film is an integral part of our offer. Our suppliers are known for the quality of their products, which are the best suited for your machines.
Easy calculations
You may directly request samples by using our contact form.
All of the film references and their characteristics can be viewed.
Films :
Different qualities;
Various thickenesses co-extruded;
Lacquered, PVDC, acrylics  films;
Biodegradable PLA films (made from corn starch);
Size cutting accuracy within one millimetre;
Printing possible using helio printing or flexogravure, up to six colors;
Logotyping;
Tircel tear-off strips in solid colours or with personalized features;
Small runs possible;
Samples available; 
Packaging :
Every day there are more sectors that invest in flexible packaging because of the advantages it brings compared to the limits of traditional packaging:
An improvement of the ergonomics of the product.
High accuracy in filling.
Maximum protection and preservation of the reinforced product
Easy opening and easier consumption
Quality printing
Simplified design and product exclusivity
To know our different packaging models, click on this link.
By clicking on the packaging you will have the models of machines with which the packaging is compatible.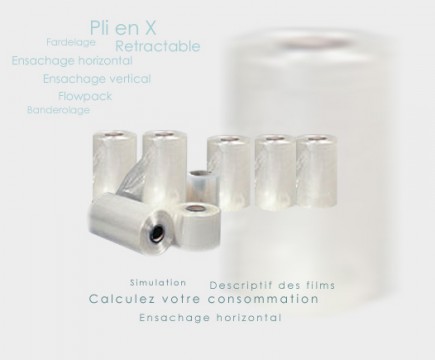 Download documentations :