Universal maintenance
Whether you operate INVOLTEC machines or other brands; our spare parts departement can cover all of your needs. We offer standard components and can machine parts in our workshop that are fully compatible with your machine.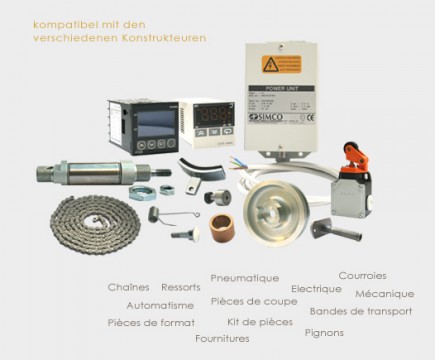 Our compatible spare parts are referenced and available from stock :
Main brands compatible parts ;
Quality machining (quality control, choice of materials and parteners) ;
Parts manufactured in France ;
Production of specific,customized, on-demand parts.
Large range of spare parts compatible with leading brands
AUCOUTURIER
MARDEN EDWARDS
SOLLAS
EFFYTEC