All-size solutions
INVOLTEC's size parts make it possible to instantly change box sizes. Compatible with all machine models they can be installed on site with no wait period and at carefully studied prices.
Our machines work with all the compatible size parts :
All size types are accepted ;
Universal brand compatibility;
Assistance with installation and start-up if necessary;
Machining turn-around times 1 to 4 weeks.
Large range of standard Size Parts or of special manufacture.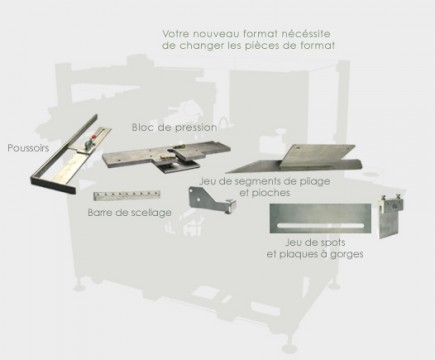 AUCOUTURIER
BERGAMI
BFB
CAM
CLEMENT
MARDEN EDWARDS
PESTER
PETRI
PRB
SOLLAS